Mid-Michigan's Most Trusted Golf Shop
Leading Edge Golf is Mid-Michigan's premier golf shop, custom club fitters, and   indoor simulation golf venue. We carry a wide selection of golf equipment, apparel, and accessories from the leading brands. On-staff experts are there to help golfers boost their game at every experience level. No matter your age, experience, or how often you play, using comfortable and reliable equipment will help you hit better shots and love the game more.
As custom club builders since 2011 and golf outfitters since 2015, we've become Mid-Michigan's most trusted golf shop. We are proud to work with collegiate golfers, professionals, amateurs, and beginners across the state and nation.
Our goal is to help all golfers, from beginners to pros, find what they're looking for at our golf shop, enjoy every round, and improve their performance with superior equipment.
Leading Edge Golf is:
Golf Magazine Top 25 Elite Golf Fitters
Golf Digest Top 100 Custom Club Fitters in the USA
Mizuno Top 100 Club Fitters
Certified Performance Fitting Center
Master Club Fitter & Builder
True Temper Performance Fitting Center
Leading Edge Golf
2805 Jolly Rd,
Ste 260
Okemos, MI 48864
517.253.0960
Business Hours
M-F: 10 am - 7 pm
SAT: 10 am - 6 pm
SUN: 11 am - 4 pm (no fittings)
Meet Our Staff
Rob Olds – Club Fitter/Golf Shop Operations
With Leading Edge Golf since November of 2017, Rob continues his career as a member of the golf industry since 2010. Previously, Rob spent 8 years at Walnut Hills Country Club as Outside Services Manager/Assistant Professional. Here at Leading Edge Golf, he has been trained to become a Club Fitter and Builder. Sports has been a huge part of Rob's life as long as he can remember. Starting tennis and baseball at the age of 3, golf was never on the agenda until his Grandmother introduce him to the game while in middle school. Now, it has become his favorite sport and a crucial part of his life.
Ryan Jones – Front of Store Manager/Club Fitter
At Leading Edge Golf, Ryan manages the retail portion of the shop. He will manage the orders going in and out, keep track of inventory counts, and make sure your trip to Leading Edge was one you will remember. Ryan joined the company about 4 years ago after a career in baseball, though he has always been an avid golfer. He played baseball at Michigan State University and later got drafted by the San Francisco Giants, where he spent 5 years in their Minor League system. Ryan has learned very quickly how to manage a golf store and continues to learn each day. He enjoys all aspects of the game and meeting new people and building relationships with them.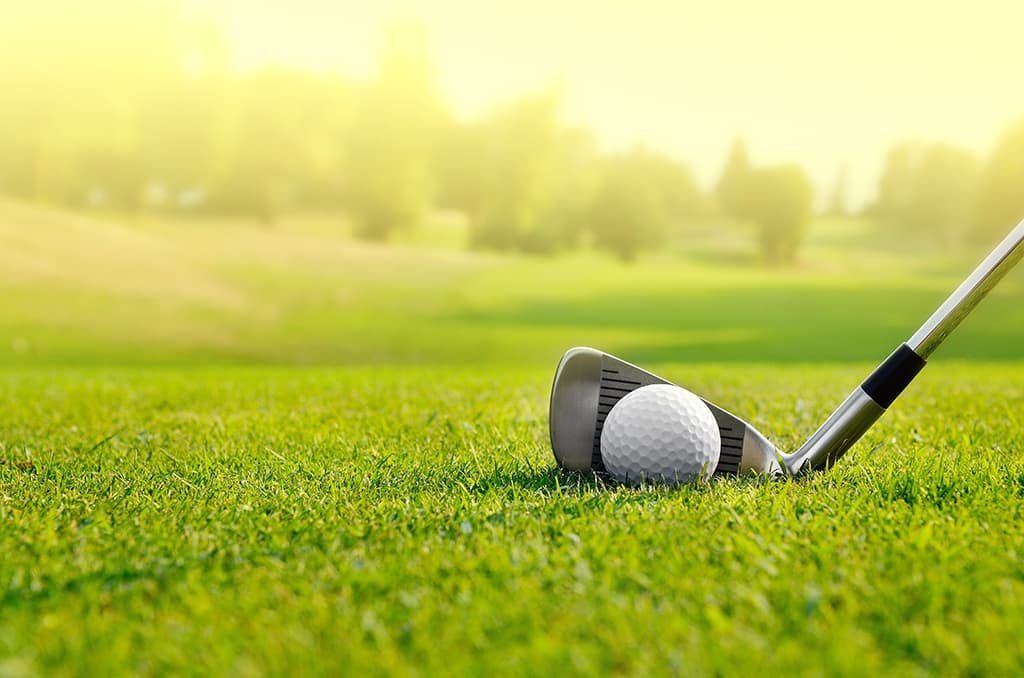 Find High-Performance Golf Gear
Whether you are looking for clubs and balls to get back into golf or you are looking for high-performance gear and gadgets to hone specific skills, you can find what you're looking for at our golf shop. Choose from the leading brands like Miura, PXG, TaylorMade, Titleist, Callaway, Adidas, Greyson, Sun Mountain, Bushnell, and more. We carry clubs, balls, apparel, shoes, bags and all the equipment you need. If you are looking for high-performance gear as well as clubs fitted to your unique swing, visit our golf shop in Okemos, Michigan for a custom fitting. Using the best shafts, club heads, and grips, our experts carefully construct each club according to exact data from the latest testing equipment.
Clubs

Callaway
Cleveland
Cobra
Epon
Miura
Mizuno
Odyssey
Ping
Srixon
TaylorMade
Titleist
Wilson Staff

Shafts

Aerotech
Fujikura
Graphite Design
KBS
Matrix
Mitsubishi Chemical
Nippon
LA Golf 
Shimada
True Temper
UST Mamiya
Visit Leading Edge Golf shop in Okemos, MI or Online
Our golf shop, expert custom club fittings, and indoor simulation golf are available throughout the year. Sign up for our newsletter to get updates, fitting tips, new product announcements, and discounts on top golf equipment. Visit our golf shop in Okemos, Michigan to pick out your favorite golf equipment, play a round on Trackman Simulator, or custom fit your clubs. You can also visit our online store to find products from the comfort of your home.
We look forward helping you find and fit your golf gear!