Leading Edge Golf is Michigan's Most Trusted Golf Club Fitters
Golf Magazine Top 25 Elite Golf Fitters
Golf Digest Top 100 Custom Club Fitters in the USA
PFC: Performance Fitting Center
Mizuno Top 100 Fitters
Master Club Fitter & Builder
True Temper Performance Fitting Center
Schedule Golf Club Fitting
Golfers of all ages and all levels of experience can benefit from custom golf club fitting. You can have specific clubs fitted that you use often, or you can custom fit an entire set. We can also retrofit or adjust older clubs that don't quite feel the same anymore. We recommend checking your golf club fitting and making adjustments about every 5 years.
We use the highest quality and most recognized brands for each golf club fitting, including Ping, TaylorMade, Cobra, Titleist, Mizuno, Callaway, and many more. With over 20 different brands of shafts, every grip you see on the PGA Tour, and over 30,000 head and shaft combinations, we can build exceptional clubs for all golfers.
All golf club fittings are scheduled. Contact us online or give us a call to arrange a fitting.
Golf Club Fitting In Michigan
Leading Edge Golf has performed custom golf club fitting since 2011 for tour pros, college golf teams, local experts, intermediate players, and beginners alike. Named one of the best club fitters in the nation, we are proud to be Michigan's source for exceptional golf club fitting. We carry up to 40% more golf shafts than any certified golf club fitter in the state of Michigan, and we use the best technology in the industry to ensure accuracy and results. With sophisticated technology in the hands of experienced club builders, we work with you to assess your unique golfing style and provide golf club fitting and construction to enhance your game.
If you struggle with a slice, an uncomfortable attack angle, fatigue on the back nine, or another issue that interferes with your game, custom golf club fitting may be the solution. Many amateurs and pros alike are shocked at how much better they play and how much more they enjoy their games after a golf club fitting.
TRACKMAN 4 DUAL RADAR TECHNOLOGY
Golf Club Fitting Options
**New Option** Driver/Iron Combo - $225 ($50 Savings) - 90-120 mins.
Full Bag - $325
120-150 mins. (1 or 2 sessions)
* Does not include putter
Driver - $125

45-60 mins.
Fairway & Hybrids - $100

45-60 mins.
Wedges - $100

30-45 mins.
How Does a Golf Club Fitting Work?
While enjoying your next round on the course or practicing at a local driving range, take note of how your fellow golfers differ in size, shape, athletic build, and, most importantly, their swing. Every golfer has unique characteristics, some more perceptible than others. Mass produced clubs you find in a store aren't made to fit each person's shape and style. This can result in muscle pains and fatigue from uncomfortable clubs, and it can reduce your distance and accuracy. Golf club fitting can fix these problems.
We conduct custom fittings using the latest technology. The Trackman 4 and GolfMechanix fitting devices put you in a virtual golfing environment and analyze your performance through a series of swings. As you use the Trackman 4, it studies your swing speed, ball speed, yardage, total carry, smash factor, attack angle, and other aspects to get a clear and accurate picture of your unique playing style.
This technology isn't the only way we custom fit your clubs either. Our expert fitters also employ top of the line tour van equipment for MOI Speed Matching, CPM Frequency Calculations, Set Curing, and other essential procedures to complete your golf club fitting. With this information, our certified master builders can design custom drivers, irons and putters that are perfect for you.
You'll not only receive custom clubs, but you'll have essential information about the way you stand, hit, and swing. We will email you your stats including your swing videos to show you how your clubs were designed, and also reveal any issues you may need to address during practice or with your instructor.
Should I Get Custom Clubs?
Too many players wait too long for a custom golf club fitting because they think they either don't play enough, or their experience level isn't high enough to benefit from custom clubs. This isn't true! Every player can benefit from custom golf clubs fitted to their play style. The earlier you get custom clubs, the more you will benefit from them.
Beginners
For beginners, including youth players, custom clubs will prevent you from developing bad habits resulting from clubs that are too long, heavy, inflexible or designed with the wrong attack angle. This means every game and all instruction you receive while you use your fitted clubs will be more useful, and your performance will improve faster.
Amateurs
Some players think they do not play often enough to benefit from custom golf club fitting. It's important to remember that you will get decades of use out of your clubs. Whether you play a few times a year, you enjoy a few annual golfing vacations, or you even skip some years, you will still benefit from custom clubs. Custom clubs can help to eliminate some of the soreness or tiredness you feel after a long game, and you may find yourself getting more use out of your clubs once they are fitted to your body and play style.
Experts
Even some expert players hesitate to get a custom golf club fitting. Many players become attached to their current set, and they worry that changing their clubs will throw off their game. This is also untrue. Custom clubs are designed to accommodate all aspects of your posture, grip, swing, stance, and play style. Since the clubs are made especially for you, all of the skills you've honed over the years will shine.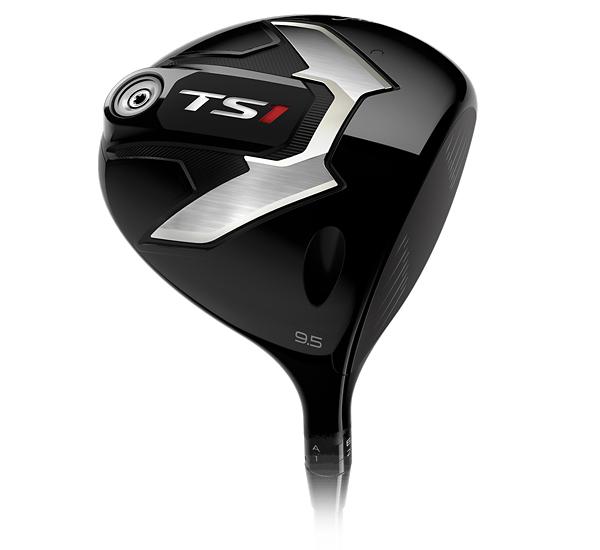 Do Custom Clubs Make a Difference?
In short, yes! Having custom clubs that are made for your body and play style will make an enormous difference in how well you perform and how much you enjoy the game. We use the latest technology to build clubs that will enhance your game. This means the height, weight, thickness, lie angle, grip flexibility, and a variety of other features of each of your clubs are all made to suit you. Players experience all kinds of benefits with golf club fitting. Here are just a few:
Less muscle tension
Fewer pulled muscles
More comfortable posture
More flexibility
Less fatigue
More strength
More yardage
Straighter drive
Play longer
Faster skill improvements
Less frustration
It's frustrating to struggle with the same problem each game or to use a particular club that just never seems to work properly. Muscle aches, soreness or even injuries caused by clubs that aren't right for your height, posture, or strength can keep you from enjoying the game. With a golf club fitting, you'll be able to enjoy every course without pain or frustration.